The KRAZY KATS
FAREWELL ANNOUNCEMENT
After 58 years and 4500 performances together, we have decided to bring down the curtain on the Krazy Kats...it's been a great run and wonderful fun, thanks to ALL OF YOU!
Now here's the plan....Our Farewell Tour will start January 2014, culminating with our FAREWELL PERFORMANCE on October 18, 2014, at the HOLIDAY INN EXPO CENTER, Columbia, MO...There will be giveaways, Krazy Kats memorabilia, prizes, souvenirs and something for everyone.....Should be the biggest night ever! We hope you'll be able to make the scene, so we can personally thank you for being THE BEST FANS EVER!
Log on to: rockabillyromp.com to read possibly the best review the Kats have ever received...let us know what you think!
Our latest CD, "LEE DRESSER and the KRAZY KATS' GREATEST (non) HITS" is now available at all our performances....It contains all 22 of our original songs and is starting to make some noise on the European market.....check it out!
Lee D. had a VERY successful show in England, and in Malaga, Spain...Go to youtube and enter 'Lee Dresser" to check out the international scene!
*******************************************
NOW AVAILABLE
EL CAMINO REAL...Lee Dresser's first solo album, recorded in Hollywood way back in 1969 (the title song is currently a big dance hit all over Europe), now on CD (See the CD page)
....Also.... 
Lee Dresser's new book tracing the history of the Krazy Kats and his many years in the wonderful world of music.
"WAS THERE A BAND HERE TONIGHT?"
is both humorous and informative, where you will learn (among other things)...
...about the short life of the 'Dresserettes'
...where he FIRST met Bob Hope
...how he was 'discovered' by Regis Philbin
...what advice he received from 'Gilligan'
...why he was lying on Wilt Chamberlain's bed
...why he was chauffeured by Danny Thomas
...why Richard Dreyfuss napped on his couch
...what he was doing in Raquel's bathroom
...what Dolly told him about her fantasies
and
...why bands should NEVER play next to sheep pens!
This book will be available at all Krazy Kats performances or can be ordered by emailing: krazykats@kc.surewest.net   You can also order it by writing Lee at:
Lee Dresser-12367 S. Gallery St.-Olathe, KS 66062
*********************************************************************
We have just released our first DVD "50 Years of Rock and Roll".  It is a 62 minute movie about the history of the Kats, with some special guest stars.  We'll have it available at all our performances.
*****************************************************************
".......Next were the Krazy Kats, who were rockin' like wildfire, energetic and charismatic, a killer trio. The wild piano man excelled on Jerry Lee's "Lovin' Up A Storm" and belted out a super wild Little Richard medley. Holy moley! This powerhouse trio is clearly in great shape and ready to rumble. Their own "Beat Out My Love" was a highlight, with Deke Dickerson joining in for the last few songs, and the drummer demonstrating his chops playing on the guitar player/lead singer's axe. COOL!"

Rockin' 50's Fest II April 2005
Oneida Casino, Green Bay, WI
Reviewed by Gaby Maag-Bristol for
BLUE SUEDE NEWS

"Three young boys in the middle of Missouri
Barely in our teens and always in a hurry
Livin' in the fifties without any goals
When along came a thing called rock 'n' roll
So we took the situation right in hand
And got us up a rockin' little three-piece band
Time went by, but we're still here
STILL ROCKIN' AFTER ALL THESE YEARS!"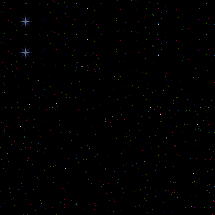 Thanks for visiting our web-site!
We wouldn't have been able to keep this going so long without you!
KRAZY KATS FANS ARE THE BEST!
Email us at: krazykats@kc.surewest.net

Lee, Willie, and Fred

Willie Craig, Lee Dresser, Fred Fletcher
The KRAZY KATS